Unique, handcrafted creations by local artists and artisans.
2023 CHRISTMAS MARKETPLACE
We are currently open on weekdays from 10:30 am - 8:30 pm and weekends from 10 am - 3:30 pm for our 27th annual Christmas Marketplace at PoMoArts. Come in and shop unique, one-of-a-kind specialty gifts handcrafted by local artisans.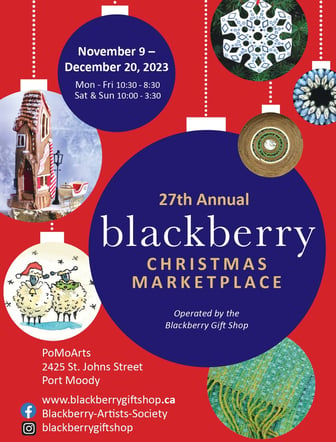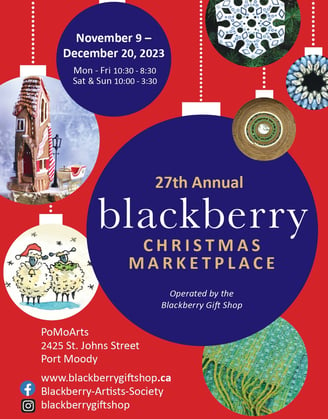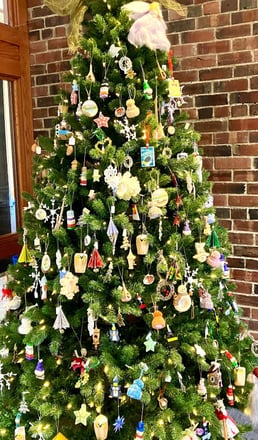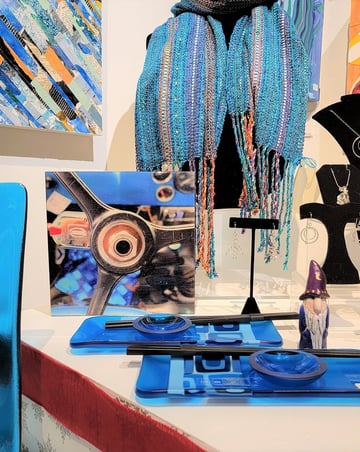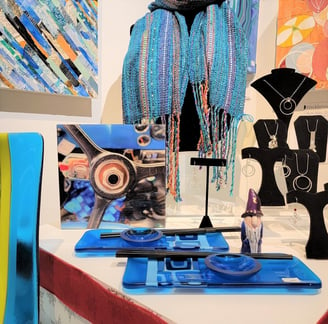 Come stop by and find the perfect gift or piece of art for your home. Browse the extensive collection of one-of-a-kind, handmade items and talk to the artists who created them.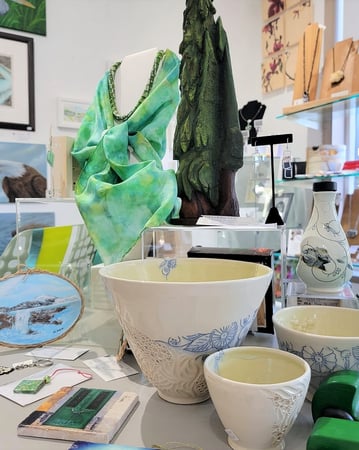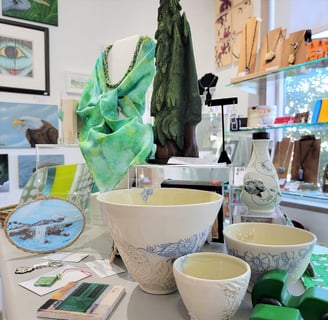 The Blackberry Gift Shop offers a wide range of unique items and handcrafted creations.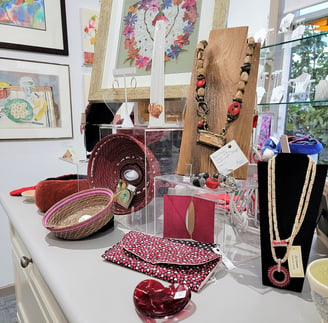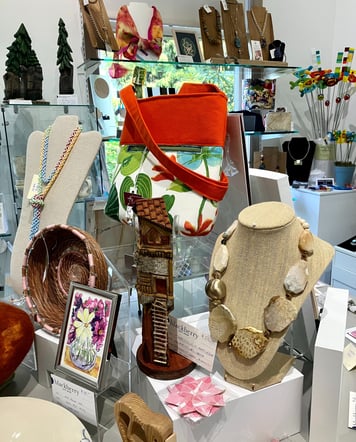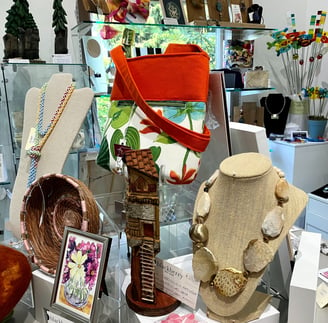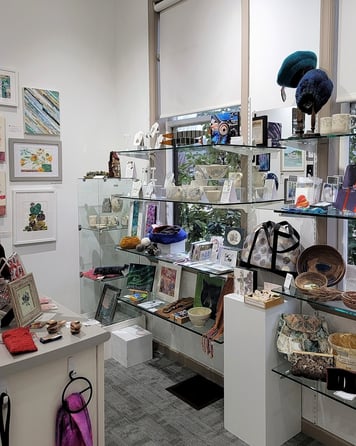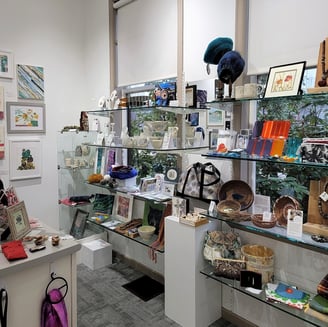 The Blackberry Gift Shop currently showcases the work of a diverse group of 18 local artists. Click below for more information about each artist.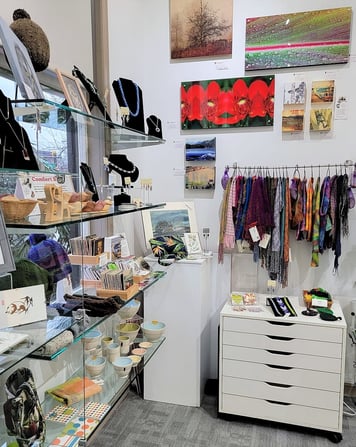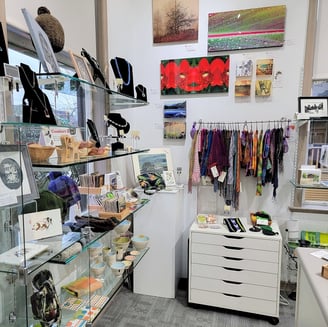 The Blackberry Artist's Society regularly participates in a number of events in the local community, and our artwork and handcrafted items are displayed at various venues. We also host the popular annual Christmas Marketplace.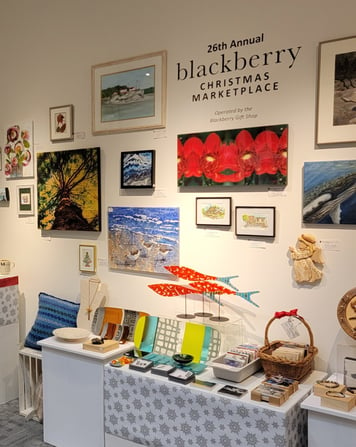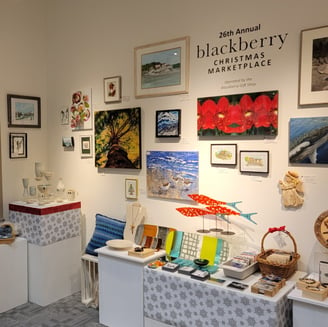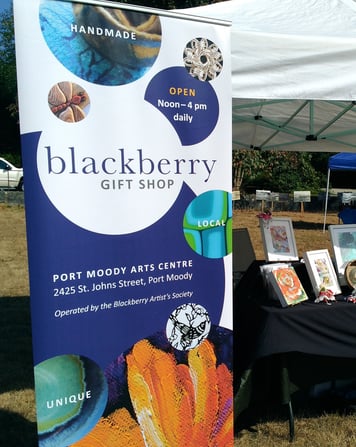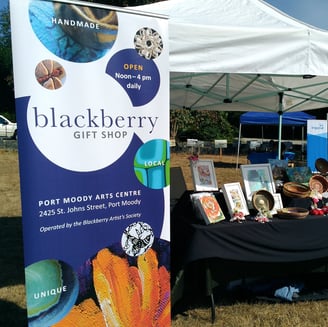 Operated by the Blackberry Artist's Society, the Blackberry Gift Shop is the only artist-run gift shop in the Tri-Cities area.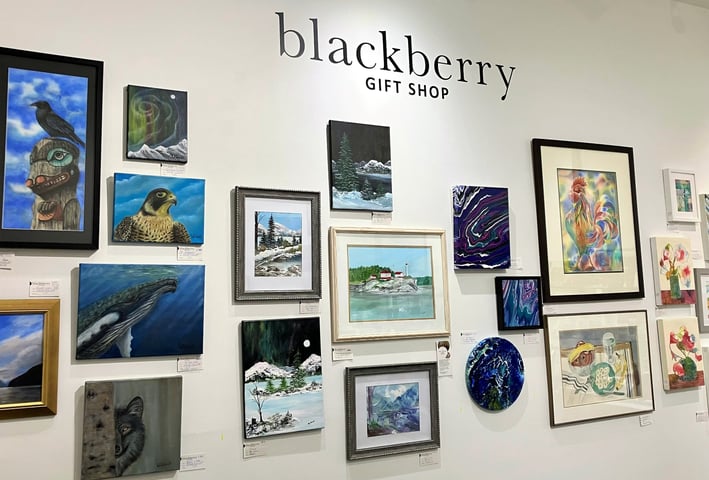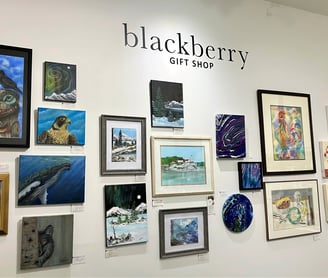 We are located inside PoMoArts (Port Moody Arts Centre). Feel free to reach out and connect with us!